Bob Gallo, LCSW, BCD has over 20 years of experience as an English/Spanish-speaking psychotherapist/clinical social worker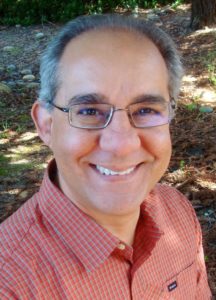 I enjoy being a psychotherapist/clinical social worker and take pride in doing good work. Being in the field for over 20 years has given me a broad range of experience and knowledge that I bring to each of my professional endeavors. I provide all services in English and Spanish.
I meet individually with adults and adolescents, and see children together with their family members. In couples therapy, I work with people in straight, sex-sex, bi-cultural, and bi-racial relationships.
I also consult to those seeking assistance in deciding what service(s) might best benefit them (i.e. therapy, medical attention, community-based programs, etc.).

In addition to helping with recent and long-standing concerns or difficulties, therapy can also play an important role in personal growth, providing clarity and purpose, and developing one's spirituality.
Therapy is most effective when there is a "good fit" between oneself and the therapist.  I am thoughtful, interactive, empathic, and insightful. People find me easy to relate to.
The people with whom I work continually demonstrate the capacity that all of us have for healing, feeling better, having fulfilling relationships, and living joyfully.
Other services I provide are:
Please feel free to contact me with any questions you may have.